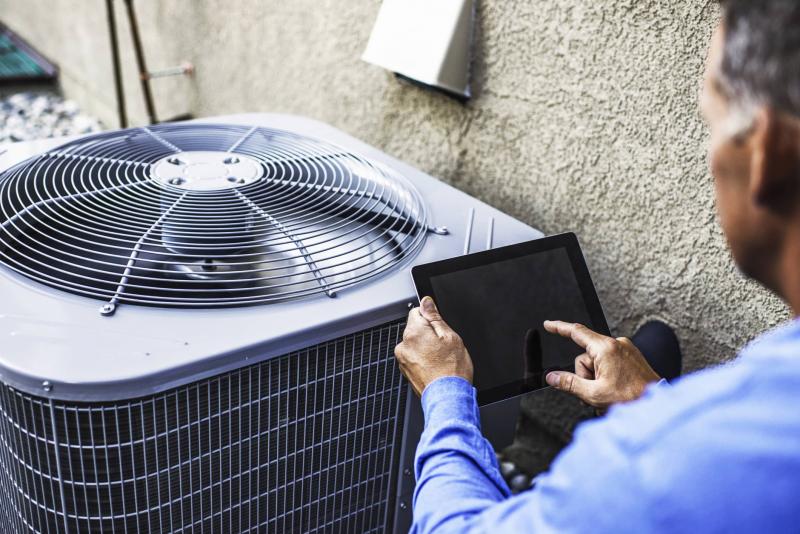 Whittier Air Conditioning Maintenance
One way to prevent expensive future air conditioning repairs is by scheduling regular preventative maintenance on your air conditioning system. A tune up on your heating and cooling system from one of the highly trained Whittier HVAC technicians at Specialize Heating and Air can dramatically improve your air conditioner's efficiency and your home's comfort, as well as spot potential issues before they turn into a problem.
A Typical A/C System Tune Up Includes:
Check electrical connections.
Lubricate moving parts.
Inspect condensate drain.
Check electrical control panels.
Clean indoor / outdoor evaporator coils.
Check refrigerant levels.
Check thermostat and settings.
Clean and adjust blower components.
Air duct cleaning (if needed).
Filter change (if needed).
By regularly maintaining the air conditioning equipment in your Whittier area home, you can minimize unexpected and unwanted costs. By having Specialize Heating and Air perform yearly service on your HVAC system, you can keep your air conditioner at peak performance, which can save you long term repair costs and keep your system running optimally. At Specialize Heating and Air, we recommend checking your cooling system in the spring and checking your heating system in the fall.
Contact us today at 562-203-0274 to schedule Whittier air conditioning maintenance at your home or business.
Meet Our Team
Josh

This is Josh one of our Specilists that has 5 years of HVAC experince in Installations and HVAC tecnincian repairs and trouble shooting knowledge. He has been highly reccomended to many and many customers word to mouth and also on Yelp. Please ask for Jos...
Customer Testimonials
Josh from Specialize was very professional and made the visit to my home a breeze. He explained what he was doing every step of the way and answered any questions I had about the ac/heater. I highly recommend Josh from Specialize for your HVAC servicing needs. Henry L.
Recent People With Air Conditioning Needs:
I am just taking over the property from my Grandmother and the air conditioner is broken. We definitely need a new one, plus help with installation. I'm not sure what kind I would need, so I really need a lot of help.

Mollie T
Our Location
Location & Contact Info